In an industry that is always changing, see how we have been deciding our own future over 20 years.
January 1992 1992: Star Fleet Opens For Business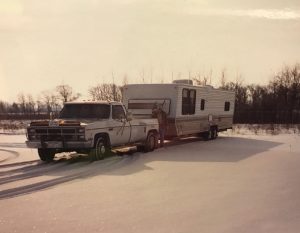 In 1992, Star Fleet opened for business as a regional transportation company for the RV industry. Starting with a small, but experienced, independent contractor base and emphasizing customer satisfaction.
1995: New Focus, New Growth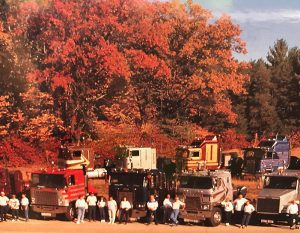 In 1995, under the ownership of Champion Home Builders, the business focused solely on housing transportation and opened up terminals in the eastern, southern, and western parts of the United States. Starting with just 12 trucks, they expanded to more than 450 trucks and 22 terminals throughout the United States.
2000: Star Fleet Expands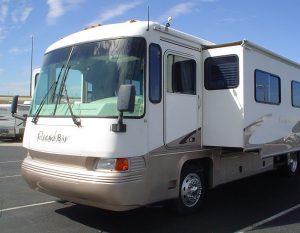 With the sharp decline in the sales of manufactured housing in 1999-2000, Champion allowed Star Fleet to re-enter the RV market. Over the next 8 years Star Fleet grew from nothing to over 750 contractors and we were the #1 RV delivery provider to the two largest RV manufacturers of that era.
2017: Committed to Timely, Dependable, & Safe Service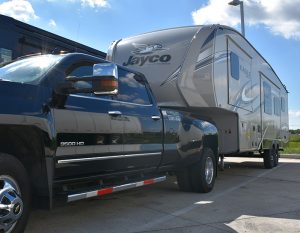 In 2017, Star Fleet's commitment is to offer its customers a high level of timely, dependable, and safe service in an environment in which its independent contractor can be successful.
October 2017 The Future of Star Fleet Trucking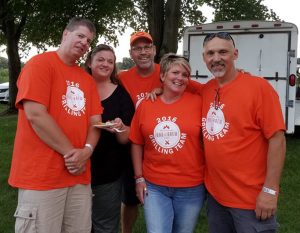 The Future of Star Fleet: In an industry that is always changing, Star Fleet Trucking will continue to be a leader by offering the best possible service at a competitive cost. We will ensure that future by affording our independent drivers the utmost respect, kindness, and freedom to thrive.
Star Fleet contractors speak to Indiana General Assembly for SB 130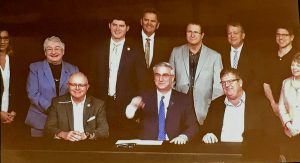 In 2018 work began on Senate Bill 130. The bill would officially establish "drive-away" drivers as independent contractors and not as employees of recreational vehicle transport companies. Sen. Blake Doriot of Syracuse authored the bill and with help from members of the transport industry including Star Fleet Trucking President, Joel Pladson; Director of Finance, John Stooksbury; and Safety Director Trish Nowak. Also, a big thank you to Independent contractors William & Johnny-Sue Rowe and Tracy & Marcee Teeters who spent many hours in Indianapolis with Star Fleet Staff in front of the Senate sub-committee and House Sub-committee giving testimonies on the subject. This bill ensures the Independent contractor the independence to take trips of their choosing, no forced dispatch and many other advantages that go along with being an Independent contractor.
HUD Innovative Housing Showcase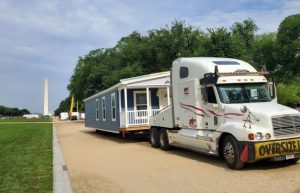 HUD Innovative Housing Showcase wrapped up June 5. Star Fleet Contractors from our PA Mobile Home Division pulled houses onto the National Mall for this inaugural event.
Last week there was an Innovative Housing Showcase in Washington DC co-hosted by NAHB and the U.S. Department of Housing and Urban Development. This was a five-day event featuring new building technologies and housing solutions that are making housing affordable for American families and homes more resilient during natural disasters. More than 5,000 people, including policymakers, housing industry representatives, and media attended. This showcase was also open to the public.
Hauling "The Freedom Drivers Project"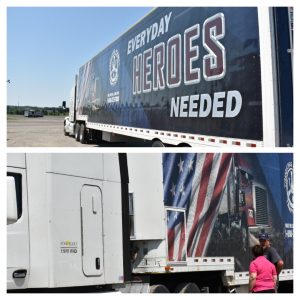 We had the privilege of helping Truckers Against Trafficking this week by moving "The Freedom Drivers Project" this is a mobile exhibit to help educate about human trafficking. What is "Truckers Against trafficking"? Truckers Against Trafficking is a nonprofit organization that trains truck drivers to recognize and report instances of human trafficking. This national organization formed in Oklahoma in 2009 and teaches truck drivers about the results of human trafficking and how they can make an impact. Human trafficking is said to be a $32 billion dollar a year business. They have estimated there to be 27 million slaves in the world today, and this number will continue to grow. The US department of justice estimates hundreds of thousands of children are at risk every year of being trafficked. It is said human trafficking is just below the drug trade as the fastest growing criminal enterprises. 51% of identified victims of trafficking are women, 28% children and 21% men. Human trafficking occurs on a national level, even within your community. Truckers Against Trafficking is a nonprofit organization that trains truck drivers to recognize and report an instance of human trafficking. We have implemented the Truckers Against Trafficking training in all of our Orientation classes so our Contractors know the signs and can be aware, if you would like more information, click on the link below and also check out the schedule for "The Freedom Drivers Project" for a date near you.
https://truckersagainsttrafficking.org